St Johns Anglican Church Heidelberg - AA meetings
1 Burgundy St, Heidelberg VIC 3084, Australia
Burgundy Street veers left into the park after it crosses Rosanna Rd at the bottom of the hill
Zoom Meeting ID: 558 664 634
Meeting Information
This meeting is temporarily not meeting in-person.
Meeting ONLINE only due to current COVID lockdown
Beginners Steps Discussion Meeting. All welcome.
Beginners, Discussion, Location Temporarily Closed, Newcomer, Online Meeting, Online only due to COVID lockdown, Step Meeting
Melbourne
Working With Others AA Group -Beginners Steps Discussion Meeting
St Johns Anglican Church
1 Burgundy St, Heidelberg
Near cnr Rosanna Road
directions
This is a Beginners Steps meeting where newcomers can find out more about AA's 12 Step program.
See attached list of our suggested questions.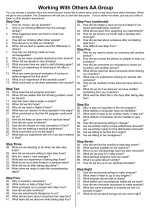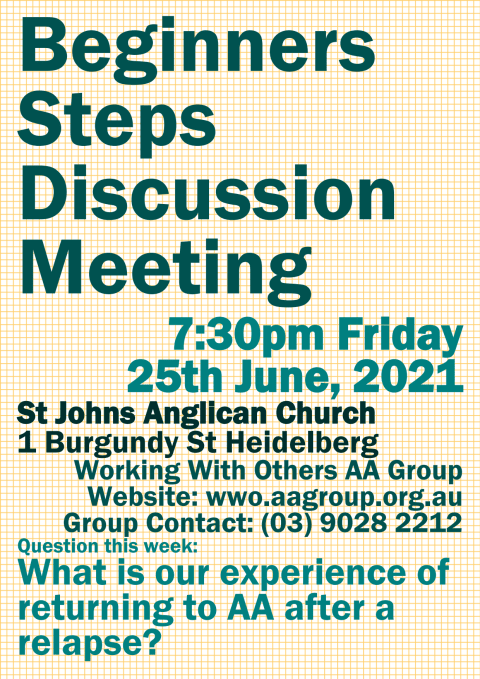 (03) 9028 2212 - Working With Others Group
Zoom Meeting ID: 385 167 468
Meeting Information
This meeting is temporarily not meeting in-person.
This meeting is open and anyone may attend.
The Late Meeting
Big Book Sharing Meeting
Big Book, Location Temporarily Closed, Online Meeting, Open
Melbourne
Online Meeting
Zoom Meeting ID: 385 167 468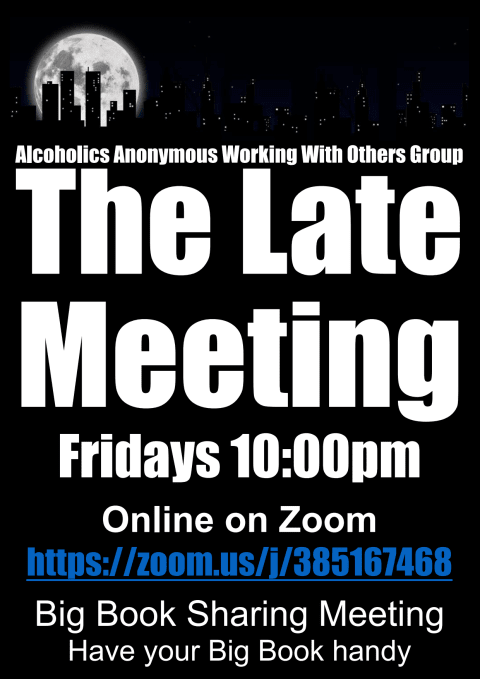 (03) 9028 2212 - Working With Others Group